My coffee grinder broke
---
I like to drink up to two cups of coffee per day. One in the early mornings, and a second one in the afternoon. I do enjoy coffee very much, but even more so I enjoy the process of making a cup of coffee. I find there is something relaxing about the process and as such I take my time doing it. I have a very manual process of making coffee that involves a digital scale, a hand grinder, and a coffee press. For my afternoon cup I switch out the coffee press with a moka pot.
I have been using a grinder from a German company called Zassenhaus. This company has been established in 1867 and has been known to produce some excellent grinders. I decided to buy the Zassenhaus Quito as it had everything I wanted: stainless steel body, stainless steel burr, and a glass container.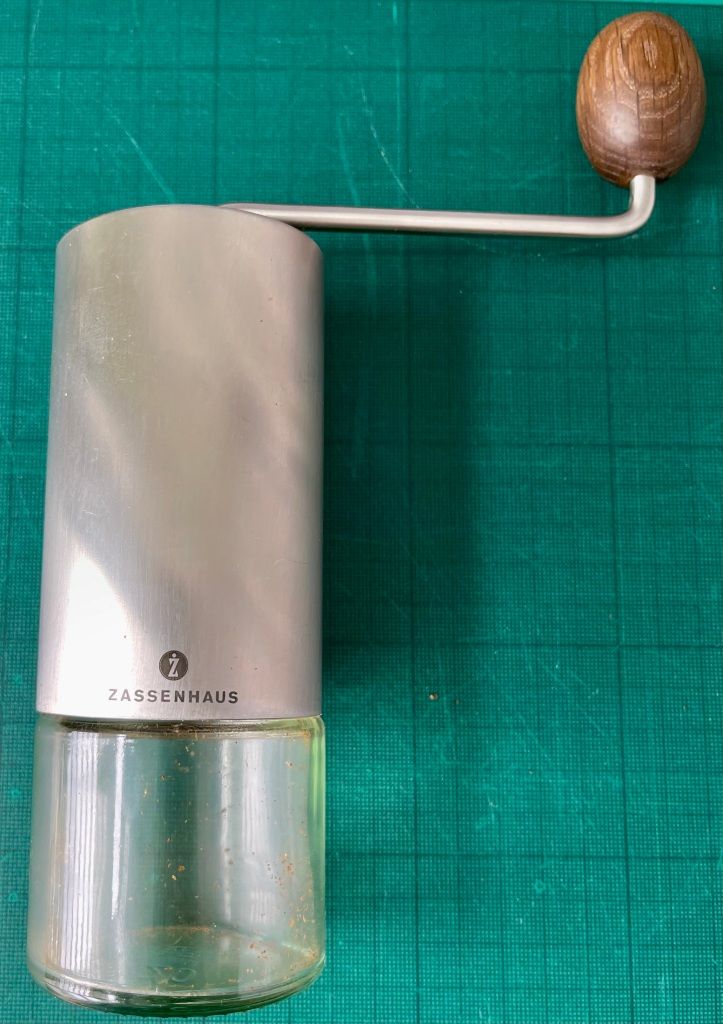 At a price point of 100 Euros it wasn't a cheap grinder. But I figured I would use it for a long time to come. My only real concern was the glass container that could break in some clumsy circumstances. But after reading some online reviews I found out that a lot of users seemed to have issues with the plastic threads that keep the glass container attached to the grinder to catch the ground coffee. It seemed to break off when grinding the coffee as it couldn't withstand the stress when holding it while grinding. But I put this down to user error. You are not supposed to hold the glass container while grinding but rather hold the stainless steel body. This way there is no stress put on the glass container at all.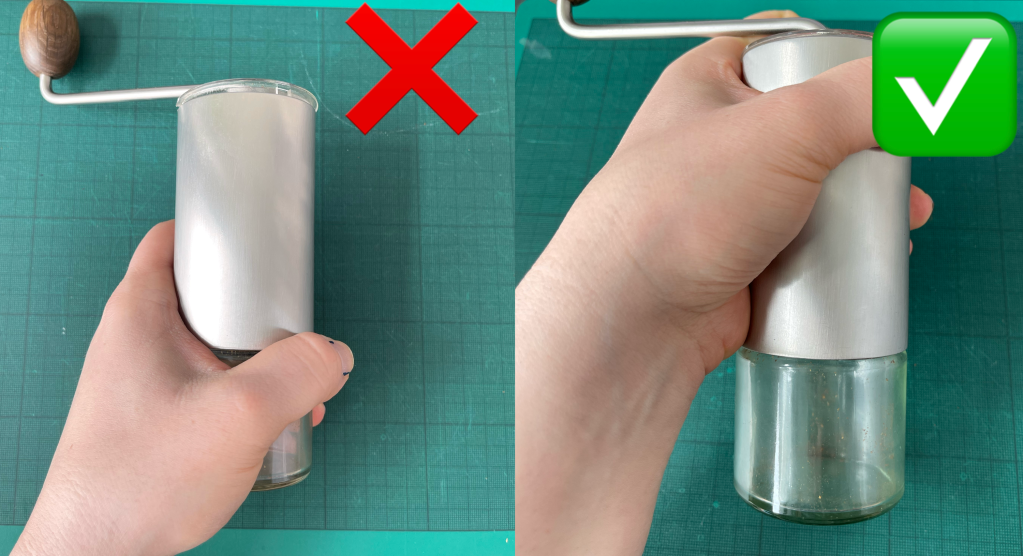 I purchased the grinder with full confidence that if I use it right it would last for a lifetime. But this morning, after unscrewing the glass container, I had plastic chunks falling off from the grinder. Under closer inspection I could see that the plastic threads had broken off and separated from the stainless steel body.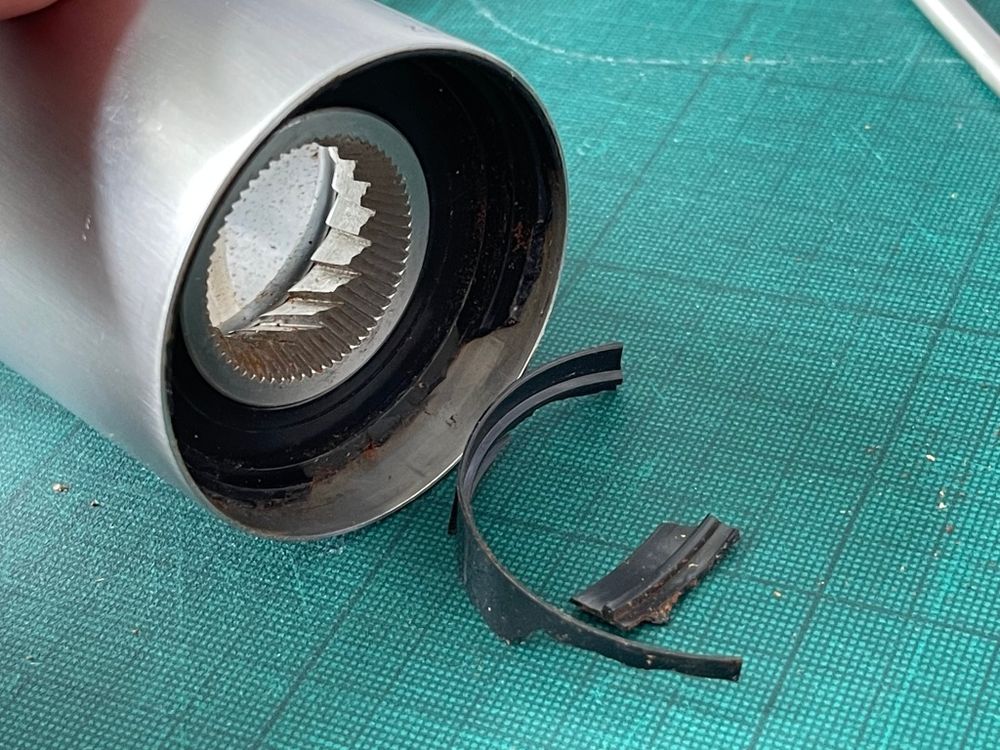 Great... Even though I used it with care and made sure to never put any stress on the glass container the plastic threads broke off just like in the reviews I read. I took the grinder apart to see if there was any way of fixing it but as far as I can tell there is no way to fix this on my own as I would need a whole new plastic insert for the threads. Warranty doesn't apply for this kind of breakage and only covers burr issues. But as you can see that one is in good condition.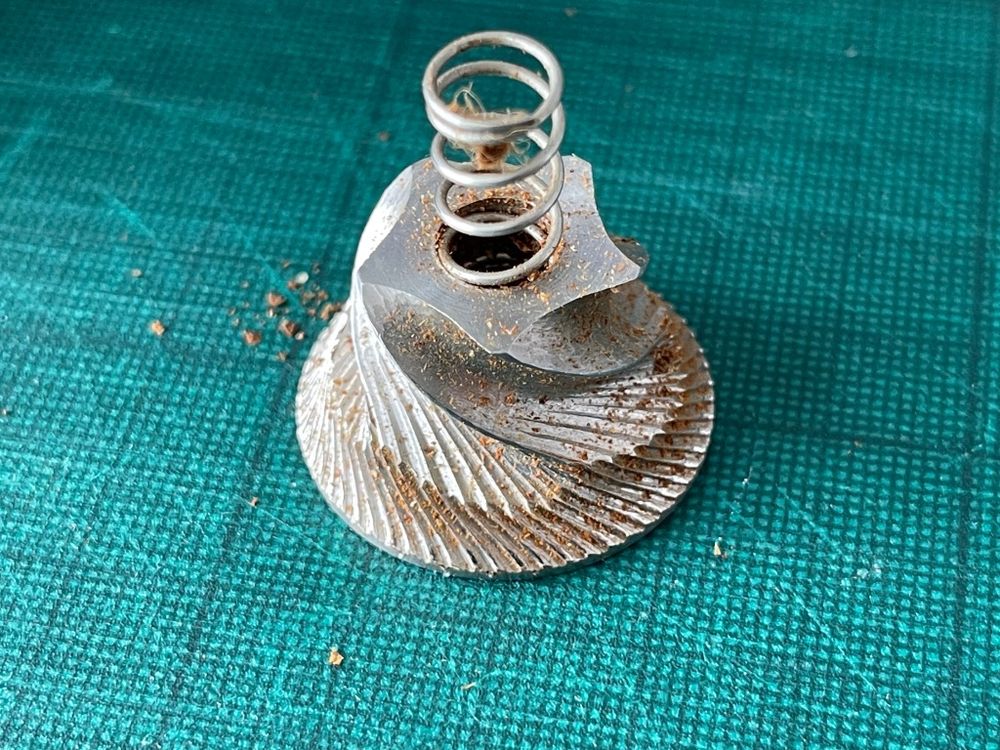 Unless anyone reading this knows of a way to fix this for under 100 Euros this whole grinder will go to waste after about 2.5 years of usage (roughly 5 euro-cents per use). I thought about using it without the glass container and instead let the ground coffee fall into a bigger container on the table. But at this point there still are tiny plastic pieces breaking away from the grinder and I do not want to contaminate my coffee with plastic chunks. Suffice to say I am disappointed. I expected a lot more from Zassenhaus. As for my new grinder, I am not too sure what I want yet. All I know is it should be easy to repair and not contain any plastic parts. The only exception being the cover lid that keeps the beans from jumping out while grinding. But maybe that shouldn't be plastic either.